HOLIDAY TRUNK SHOW POP-UP EVENT: WEDNESDAY, DECEMBER 8TH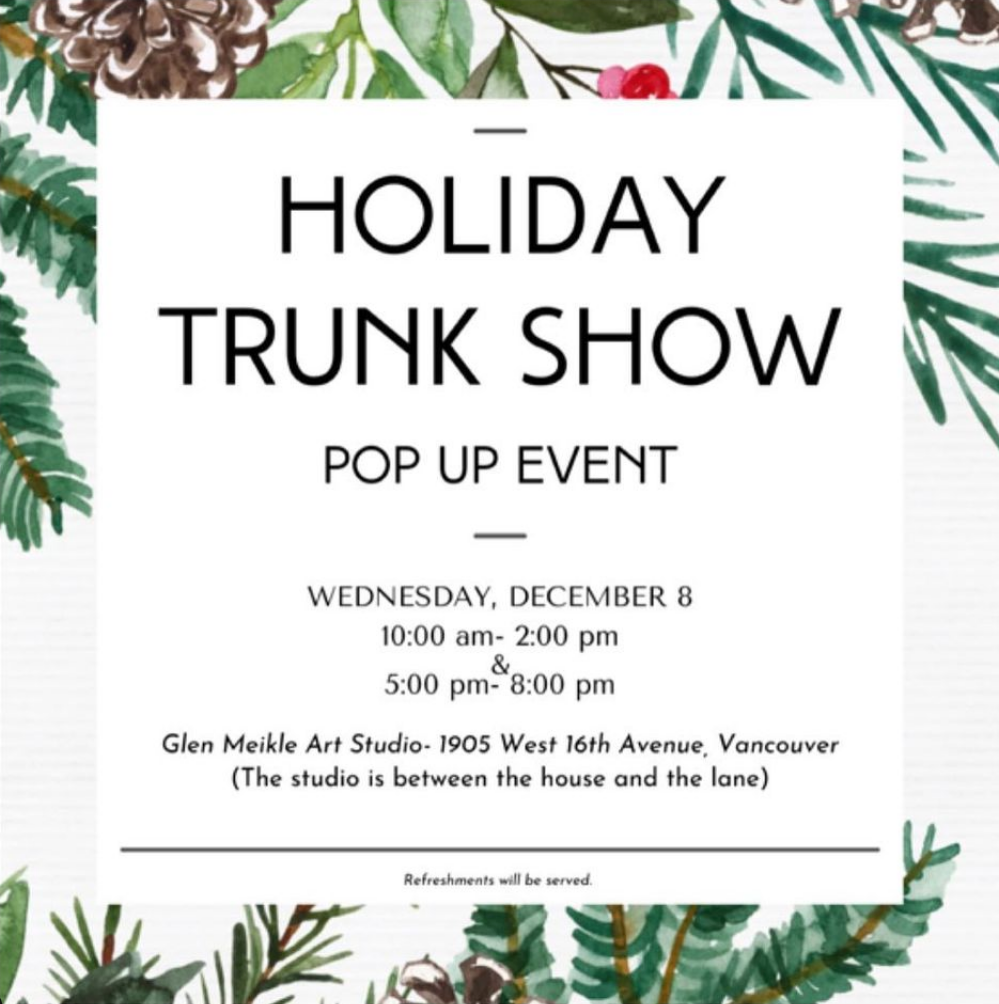 Please join us for a festive day of holiday shopping! 
Enjoy music, food, and refreshments throughout the day.
Featuring the work of local artisans...
JAI STYLE
We're excited to share our entire line of jewelry, including our new Fall  Collection and special one-of-a-kind pieces that are not available on our website.

Discover luxurious pearls, semi-precious stones, new gold amulets, and a variety of chains that are perfect for layering and gifting this holiday season.
Spread some love...
Love is limitless, but our new Jai Style LOVE Bracelet is limited-edition!

A heartfelt gift for someone special, our LOVE Bracelet comes with an enclosure card for you to write your own personal love note.

There's never been a better time to spread some love...
MITCH'S CATCH
 We're thrilled to introduce you to our friends at Mitch's Catch.
Their Catch Kits are the ultimate hostess gift, Christmas gift, and the perfect solution for your busy holiday season entertaining—they're also a fun and easy dinner after that drive up to Whistler!
Feel-good food for family and friends...
Whether you serve it, or gift it, Mitch's Catch offers food that is healthy, sustainable, and supports our communities.

Discover a variety of epicurean delights including marinades, oils, and spices, as well as their signature Ocean Wise frozen fish.
 
GLEN MEIKLE
Glen Meikle will be showcasing his series, Pain and Passion, which stems from Glen's love of music while painting and sculpting in his studio.
Glen has had the great opportunity to show and sell his pieces at the Vancouver Art Gallery, and continues to explore expressing themes through sculpting, molding, painting, and casting his creations.

Glen has the perfect gifts for those hard-to-buy-for guys on your list!
 
DELECTABLES
Established in 1990 on Galiano Island, foodie and gourmand Sarah Pattison will be showcasing decedent treats from her catering company, Delectables. 

Jams and preserves perfect for gifting, stocking stuffing, and adorning your Christmas morning breakfast spread—as well as many other delicious surprises—will be available for all of your holiday festivities.

We look forward to seeing you Wednesday, December 8th!