SUMBA STYLE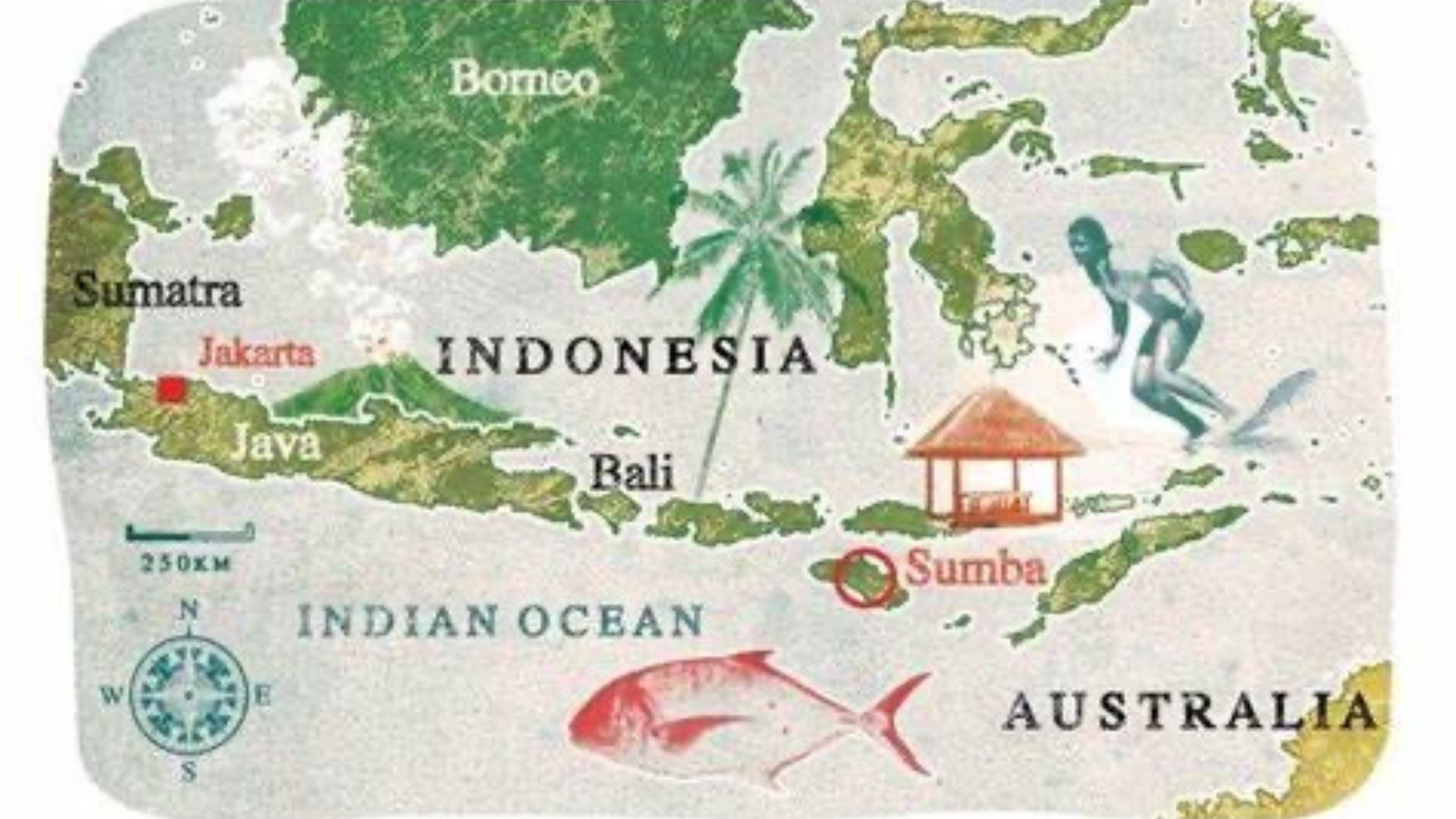 Cap Karoso
Our adventure began on the Indonesian island of Sumba at the modern and minimalist Cap Karoso hotel. Located on the western tip of the island, the hotel sits on the shores of Karoso beach and a coral reef, surrounded by natural turquoise lagoons and traditional villages—a luxurious eco-retreat and the perfect base for exploring the island.
This new hotel was launching with their soft opening, and as two of only ten guests, we had the amazing opportunity to get to know the staff personally during our four-night stay.  We can't say enough good things about the people, attention to detail, and how much the hotel had accomplished in less than two weeks.
We were fortunate to tour the hotel's three-hectare organic farm with Chef Antoine who entertained us with stories of their growing pains including: a snake eating the hens; a massive swarm of cockroaches decimating their eggplants; and the accidental purchase of two male water buffalo when the objective was to produce buffalo mozzarella!
Karoso Beach is expansive and clean and virtually unpopulated aside from local fisherman and children with their horses, not to mention the surf break right in front of the hotel.
There's much to explore near Cap Karoso and the hotel offers infinite opportunities for adventure. We rode mountain bikes from the hotel to Weekuri Lake (below left), a stunning natural lagoon fed by the ocean. Admission is IDR 20,000 (approx. CAD 1.85) and the locals could not have been friendlier—they were eager to practice their English and offered to take photos of us with our phones. 
A short distance from there is Mandorak Beach (below right), a tiny little beach with turquoise water and a magnificent view of the coastline—well worth a visit. 
The Sanubari
Next stop: The Sanubari, in the southwest of Sumba—a two-hour drive from Cap Karoso along a narrow road hugging the ocean and then through the island's interior. This drive gives a good feel for the island's stunning natural beauty; diverse and dramatic topography; and undeveloped rough and wild nature. 
The Sanubari has been open for six months and consists of six beach front bungalows, and two thatch-roof outbuildings that accommodate a small bar and restaurant.
The Sanubari is quiet luxury, nestled into a near-pristine beach with some of the island's best surfing just a short paddle out. It is one of the most beautiful places I have ever been.
Beach walks include a peek into local life. The beach borders a village, rice fields, and grazing water buffalo in one direction, and turquoise tide pools hugging shell-strewn beaches in the other. The hotel also has a stable, so beach rides and swimming with the horses are encouraged!
Well worth a visit, and only a short drive from the hotel, is Watu Bela Beach with its fine white sand, limestone cliffs (below right), and an accessible cave.  
One of the greatest privileges and highlights of the trip was visiting a local village.
While only a short distance from The Sanubari it felt like it was a world away, like a step back in time. Bamboo and thatch roof huts where Betel-nut-chewing women sat weaving intricate hand dyed Ikats or baskets from coconut palms—all the while caring for their grandchildren and tending to their pigs, chickens, and infinite number of dogs with whom they share their homes.
The villagers could not have been more welcoming—we were amazed and inspired by their simple, beautiful, and peaceful lives. 
If you enjoy surfing, beachcombing, culture, incredible natural beauty—or crave the need to press pause—Sumba offers all that and more!
In the words of Coldplay, it was an adventure of a lifetime! 
About Sumba
The island of Sumba is one of over 17,000 Islands that make up Indonesia's archipelago. Located an hour flight from Bali and roughly twice the size of Bali, Sumba has a population of only 800,000 people, many of whom still live in villages in thatch-roof homes, sharing their space with water buffalo and pigs, megalithic family tombs and still practicing the ancient traditions of animists, deeply engrained beliefs and customs rooted in the spiritual world.
Sumba is largely undeveloped with much of Sumba's population having no direct access to clean water which results in a very limited tourist infrastructure. However, areas where hotels have been developed include the west, southwest and to a lesser extent the eastern section of the island. The island's geography and topography vary greatly by region—the west is dry and predominantly corn fields, while the southwest is very similar to Bali, e.g., lush jungle, sprinkled with rice terraces. The trip by car from the island's capital city of Tambolaka to either location is approximately 90 minutes.