Join us for a Special Weekend Retreat: The Happy Sessions with Anne Berube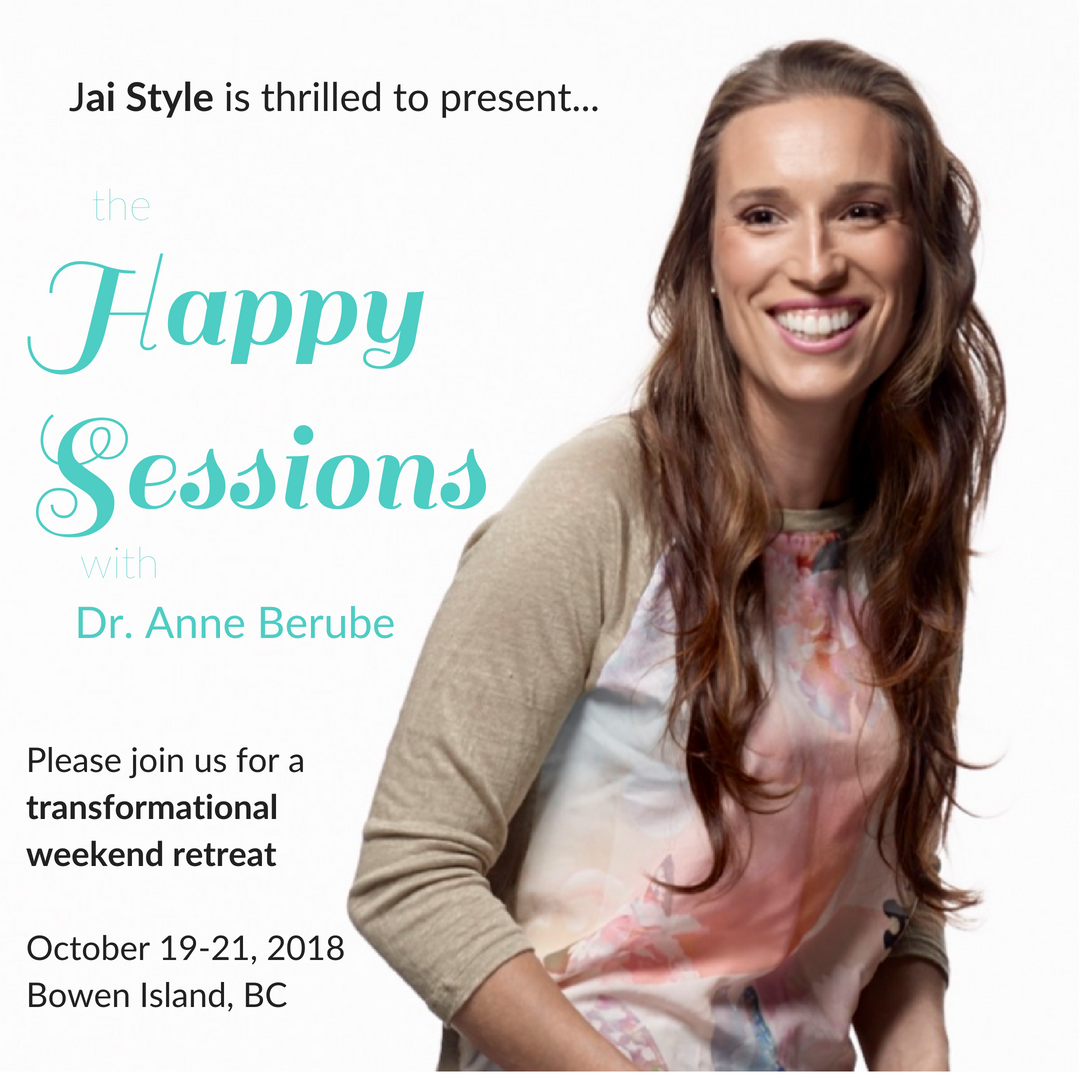 You're invited to a very special weekend retreat
Karen, designer and founder of Jai Style, invites you to join her for a transformational weekend led by author and spiritual coach Anne Berube, PhD. The program is designed to help you dive deep into the soul of your being, and discover what's holding you back from living the life you deeply desire. The meditations, conversations and exercises are all based on Anne's best selling book Be Feel Think Do. Although the work is often challenging, the breakthroughs you experience will help you connect with a deeper, soul-connected, meaningful, and sustainable source of happiness.

Beautiful Bowen Island, BC ~ October 19 - 21, 2018
This spirit-affirming program is offered at The Bowen Island Lodge on Bowen Island in British Columbia, Canada. A 20-minute ferry ride from Vancouver, Bowen Island is a beautiful residential Island in the middle of Howe Sound. The ocean, the beaches, the land, the trees, the fauna… all echo the processing we do and will help us to remember our divinity, our true nature. To be able to do this kind of work in a location like Bowen Island is a magical gift to all who attend. 
Praise for Anne Berube, author of Be Feel Think Do
Join us and discover the source of true happiness
For more information about the program, pricing, and retreat details, please visit our event registration page.