#athomewithjai: Jewelry Care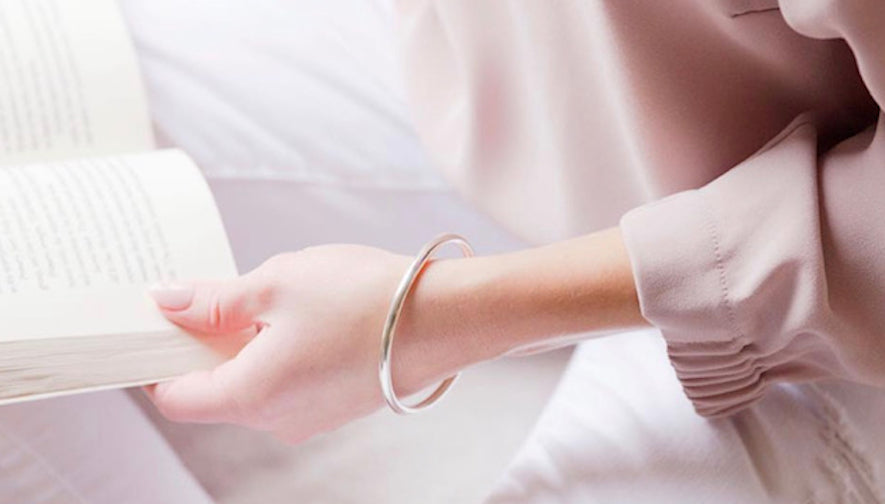 Some of us are taking our spring cleaning to a whole new level while we hunker down at home to help fight the pandemic.
After more than two months at home, you may have already cleaned every corner of your house (twice). Maybe you just need a little variety or a break from housecleaning. The good news is this is the easiest cleaning you'll ever do! Gather your beloved jewelry, some basic household cleaning supplies, make a cup of tea, and let's give our jewelry a little TLC.
My simple guide on how to safely clean your jewelry at home:
Note: these cleaning tips are for your sterling silver pieces only (please don't apply them to your semi-precious stones or pearls). All of our pieces are made with the highest quality sterling silver, which means .925 (92.5%) purity. Look for the sterling silver charm with our .925 stamp of authenticity on every piece of Jai Style silver jewelry we design.
Oxidation, which appears as a blackening of the surface over time, is a natural process even with the highest quality silver that we use. Some people love the look of oxidation, and some of our pieces—like our Sterling Silver Thai Amulet—have been designed with oxidation to provide a beautiful depth, richness, and texture.
While we love the look of oxidation for some pieces, we also love the luxurious luster of freshly polished silver. The good news is that your silver jewelry is really easy to clean! 
You will need:
a shallow bowl
tin foil
baking soda
dish liquid
warm water
a soft cloth                                
How to get your sparkle back:
Line your bowl with the tin foil (shiny side up).
Add a couple of teaspoons of baking soda and a few drops of dish liquid.
Add just enough warm water to cover your jewelry.
Give it a good stir and the ingredients should fizz and dissolve.
Place your jewelry in the bowl and let it soak for a couple of hours or overnight.
Rinse and buff dry.
The baking soda and foil create a chemical exchange called an ion transfer, which naturally and safely cleans metals.
Tip: The more you buff the better the shine!
Stay safe, stay healthy, and take care!