What is Mindfulness?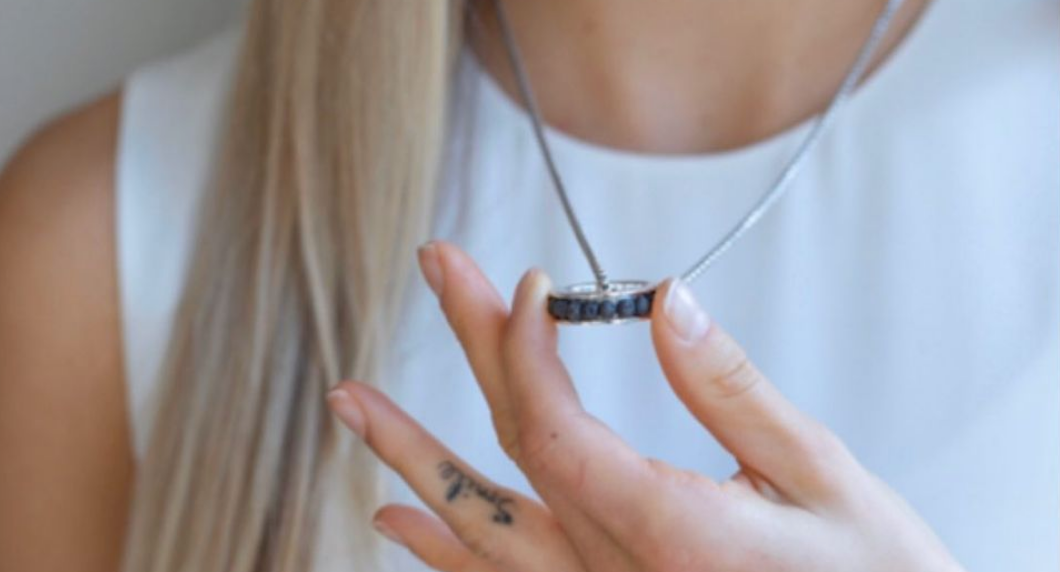 Mindfulness is the ability to be fully present, which means we're aware of where we are, what we're doing, and what we're thinking and feeling; and to not overreact or become overwhelmed by what's going on around us. We all naturally possess the ability to be mindful—it's available to us in every moment and just takes a little practice. 
Meditation offers one of the most effective ways to practice mindfulness. Through meditation we suspend judgment, and approach life with warmth and kindness for ourselves and others with the ultimate goal of paying attention to the present moment.
Discover our Exclusive Jai Style Cente(ring)
We designed our Cente(ring) necklace specially to support your mindfulness and meditation. This piece provides a quick and simple way to help you calm racing thoughts and bring yourself back to the present moment by simply spinning the stones around the Cente(ring) while concentrating on how they feel to your touch.
The Cente(ring) features lava stones and comes with a complimentary essential oil blended to promote calm. Lava stones are used for their grounding and calming qualities, and you can enhance your meditation with aromatherapy by adding a few drops of essential oils to the lava stones.
We also encourage custom orders using birthstones or stones with other properties and qualities. Contact us directly with any questions about options for stones!
Whether you are new to meditation and have decided to start practicing this year, or you're searching for a simple tool to use in your existing practice, our Cente(ring) necklace is a helpful and beautiful option—crafted entirely by hand in solid sterling silver and suspended on an Italian .925 sterling silver box link chain.
To support your mindfulness practice in 2021, we're offering a 20% discount on our Cente(ring) until Sunday, January 17th.
Use code MINDFULNESS at check out!
With much gratitude and hope for a healthy and happy new year,